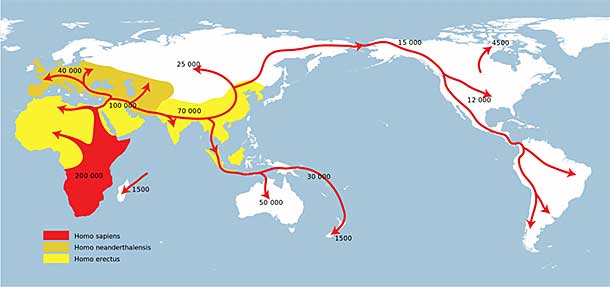 Website migration can be one of the most nerve-wracking experiences for a business owner, web developer and SEO. Some of the typical problems that can occur and all parties would like to avoid include traffic loss, ranking loss and of course loss of sales.
Before the migration takes place the business owner needs to be informed about the risks versus rewards. The risks we had just talked about and the rewards being increased sales.
Here is a list of website migration tasks that will help minimize the SEO impact:
Top 20 Website Migration Tasks to Minimize SEO Impact
Take a snapshot of your analytics before doing the migration. This include traffic and rankings.
Download the current site's sitemap so that you know all of the links you'll need to redirect later.
Use a 3rd party tool to crawl the current website for links and errors (this may seem redundant but having a backup has saved me more than once especially if the software finds more links than are in the website's current sitemap).
Take note of the current website's top performing pages as these will need to be monitored closely after migration.
Use a test server to work out all of the issues first before going live.
Make sure the test site is inaccessible to the search engines. If the site is built with WordPress then there is a handy checkbox which says "Discourage search engines from indexing this site." This will help with potential duplicate content penalties.
When finished with the migration either take down the test site or double check to make sure that it is inaccessible to the search engines for the duplicate content penalty reason I had just mentioned.
Migrate the new site during a slow period so that a potential loss in sales will have minimal impact.
Do 301 redirects from old URLs to new URLs.
Scan for broken links and fix.
Canonicalize the new pages.
Make sure www and non-www page point to the same pages. IP addresses should also redirect to URLs.
If you're moving from an HTTP site to an HTTPS site, then do a 301 redirect for all pages. This could be as simple as one like of code with a wildcard at the end.
Removed pages should either be redirected or let go to the 404 page. If let go to the 404 page, take down links to this removed page beforehand.
Create a new sitemap of the new website and submit them to the search engines.
Make sure the analytics code (such as Google Analytics and Webmaster Tools) is active once the site is migrated.
Once the site is migrated, start checking rankings, traffic, performance, crawl errors, 404 errors and any other errors you can think of.
Update your PPC ads so that they point to the correct URLs.
Update all links pointing to your website that you have control of including social media, profile pages, blogs, forum signature links and any others you can think of. Do a backlink scan for more ideas on what sites you can update.
Submit the new sitemap to Google Webmaster Tools and monitor over the coming days and weeks how many pages it has indexed.
This list of top 20 migration tasks to minimize SEO impact will cover the needs of most sites. However, it is by no means comprehensive especially when it comes to large, complex websites. If this list has been of any help to you, then please pass it on to someone else who can also use the help.
References
https://moz.com/blog/web-site-migration-guide-tips-for-seos
https://searchengineland.com/site-migration-seo-checklist-dont-lose-traffic-286880
https://www.searchenginejournal.com/how-to-avoid-seo-disaster-during-a-website-redesign/42824/
http://www.toprankblog.com/2015/06/seo-website-migration/