In 2017, SEO in Anaheim is common practice. Almost all business owners in the city know what search engine optimization is plus the benefits such as more traffic and phone calls. But, the history of businesses in Anaheim, California tells a much different story.
A Short History of Anaheim Businesses
A group of Germans who settled in California founded the city of Anaheim in 1857. In fact, the name they gave the city means "home by the river." These German settlers first came to the U.S. in 1848 during the German Revolution and at that time they chose San Francisco as their home. A number of years later a group of about fifty of these Germans decided to go further south when the heard about the Spanish land grant that was being sold so inexpensively.
They ended up buying 1,165 acres of coastal land for a mere $2.00 an acre. Since two of them were in the winemaking business and the area was known for its moderate climate, the German colonists decided that wine production would make a great economic foundation for the region. They hired a civil engineer by the name of George Hansen to create a carefully crafted planned community, lined with fencing to keep the cattle that roamed the area away from the vineyards. To allow for growth, certain parcels of land were designated for public buildings and a school to be built.
Once irrigation was widespread, Anaheim continued to prosper until the 1880s, thanks to its vineyards and wine production. From 1860 to 1885, the region's wineries were producing over 1.25 million gallons of wine every year. But, towards the end of the 1880s, all the vineyards were wiped out by blight and this thriving enterprise was completely destroyed. By then there was a flourishing industry in oranges and citrus fruits, so the region continued prospering as a result. In 1893, the Southern California Fruit Growers Exchange was organized, which was eventually renamed Sunkist (sound familiar?).
Disneyland Comes to Anaheim
The railroad was a major contributor to Anaheim's development. In 1875, Southern Pacific Railway established its presence in the city. Soon thereafter, the Santa Fe Railroad arrived and these railroad companies allowed the city to grow into other markets. The population grew and businesses continue to flourish.
Orange County was founded in 1889, despite many earlier attempts to declare its independence from its northern neighbor, Los Angeles. Towards the late 1920s Anaheim underwent a lot of industrial development quite rapidly. Due to a major flood in 1938 it was clear the Santa Ana River had to be brought under control. This resulted in the Prado Dam being built upstream to regulate the waterway's flow because it could sometimes become violent.
Up until the 1950s, agriculture continued to be Anaheim's primary industry. And then, the legendary cartoonist Walt Disney surveyed the area and ultimately selected the city as the location for what would become his world-famous amusement park, Disneyland. Millions of families every year come to Disneyland to enjoy this amazing wonderland. Disneyland is only 6.3 miles from Knott's Berry Farm in the neighboring city of Buena Park, CA.
Anaheim continued to grow as a recreational destination in the 1960s when Anaheim Stadium opened, which is now named Angel Stadium of Anaheim and where the baseball team known as the Los Angeles Angels of Anaheim call home. The Anaheim Convention Center opened in 1967 and expanded to 815,000 square feet in December 2000, making it the largest exhibition center on the West Coast.
Businesses have changed over the years since the German winemakers decide to settle Anaheim and Disneyland has brought in the tourist dollars.
Today Anaheim and Orange County at large, is enjoying explosive growth, with a balanced mix of residential homes, successful businesses and internationally known hotels and resorts.
The population of Anaheim is around 351,043 people (according to the 2016 government census) and there are projected to be over 30,000 businesses as well.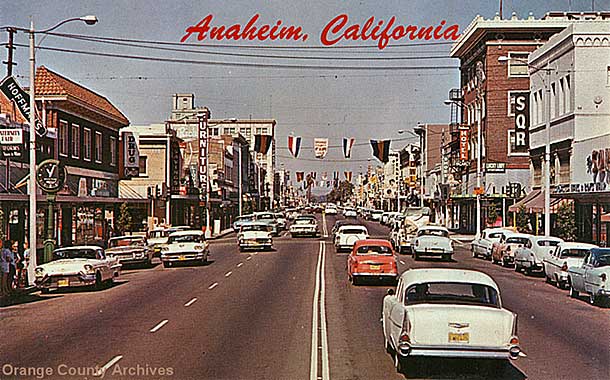 In the past 15 years, small and medium size businesses have competed by putting up websites and engaging in search engine optimization, Internet marketing, social media and other online marketing activities in order to bring in customers.
For Anaheim SEO, let our company SEO First be your preferred search engine optimization provider. If you need a website or website redesign, Google Adwords (pay-per-click) or social media campaign we can do this, too. Call today at 657-500-8656!