Just in time for the holidays, Google has launched a limited release of popular song lyrics at the beginning of the search results. Here's a little test you can try yourself in Google.
Type in the popular Christmas song + lyrics, "Grandma got run over by a reindeer lyrics" and you'll see something like the picture below.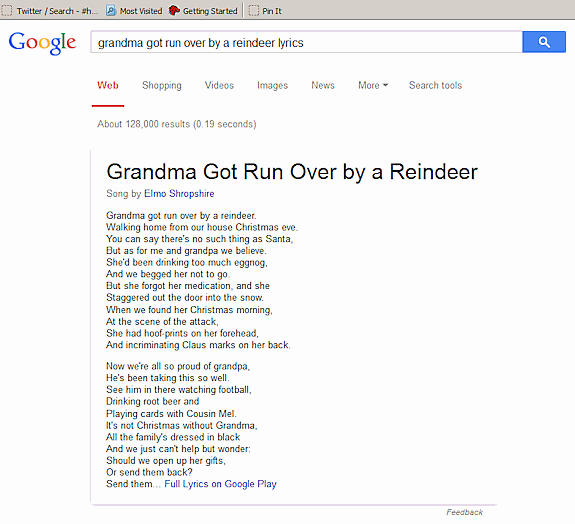 You can also try "Stairway to heaven lyrics" and a handful of other popular song lyrics to see if they pop up. This appears to be an expansion of the Google Knowledge Graph in the search results.
According to TechCrunch, "With Knowledge Graph, Google has been steadily enhancing its search results pages for years with data gathered from a number of sources, including Wikipedia, the World CIA Factbook, Freebase, Google Books, online event listings, other commercial data sets and structured data from the web."
Some of the top lyrics websites may be affected by this move, but it will be an asset to some searchers who are looking to find popular song lyrics quickly instead of digging around through other websites to find the info for which they are looking.