When it comes to starting up your own business, finding customers is paramount to your success. Growth hacking can help you expand you customer base and start making profits as quickly as possible. Growth hacking is similar to most traditional marketing techniques except for two important points;
There is a particular use of technology to help expand or automate the marketing
There are techniques used that are called guerrilla marketing that can be low-cost and useful
Basically, growth hacking is the marketing approach that young companies take to help set themselves apart from the pack. Employing the right techniques will help establish your business quickly so that you can corral as many new customers as possible. Once you have crossed a particular goal, then more traditional marketing techniques can be applied as the money starts rolling in.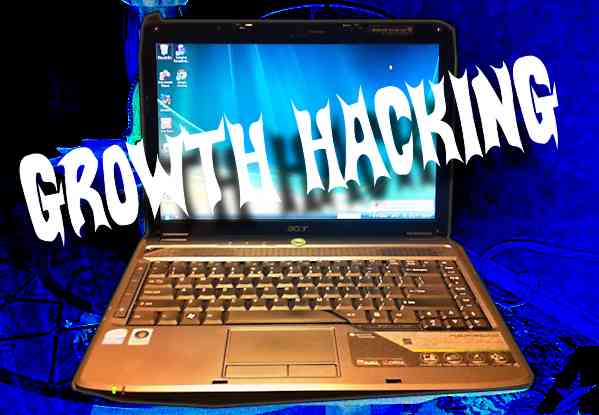 For internet-based businesses, the emphasis will be on rapid, steady growth which means that popular methods such as social sharing and search engine optimization will provide the steady while the rapid will need exploits that are as spectacular as they are short in nature.
13 Growth Hacking Techniques
Presented here are 13 growth hacking techniques that will help get your business off to a solid start. You can choose from one or more of them in order to build up your customer base.
Create Landing Pages
You can use Visual Website Optimizer or other programs to create the best landing page that is focused on getting visitors to leave their email addresses so that you can follow up with them with email newsletters and the like. You'll need to test your landing pages extensively to get the best results.
Google AdSense
With just $100 or so a week, you can validate your marketing ideas, get to know your customers and the words they use to find the products or services that you offer. All things considered, it is a very inexpensive way to learn your customers' language so that you can tune into their needs even better.
Share Yourself
Basically, be willing to share your content by putting it out there. This is pretty important as you can draw in a wider audience to your online business. Find subreddits, forums and blogs that are popular so that you can share yourself with the world.
Hire the Best
You can actually hire bloggers who are not celebrities, but have built up quite a reputation that will post on your blog. You can make it worth their while by providing widgets for their blog, coupons and other VIP events that will help make their presence known. Having a trend-setting blogger or two post for a brief period of time can really help boost your profile.
Automation for CRM
Use your autoresponder on each user after they signup and encourage them to make that first upload or interaction. You can then automate your responses to remind them about an abandoned cart or perhaps if they have not posted in a while to poke them and if they have purchased your product, get good feedback.
Create Repeat Customers
While expanding your customer base, do not forget that the backbone of your business is customers who buy again. So, you can automate the process by remarketing to customers who have already purchased one item and help build your profits quickly so that you can keep selling.
Blog Yourself Silly
This is an easy and quick method to gain some attention. The focus should be on gaining customer interaction so list articles, images and other helpful information that gets customers to respond is a top priority. While you cannot automate it, you can set a regular schedule to publish it and get responses.
The Paid Search Route
Instead of focusing so much on Google AdSense, you can use paid search instead once you learn the process. To automate, just use the keyword tool and Ad Group Ideas and you are off. You can test which keyword groups work best while getting to know your customers better.
Seed Content into Forums
You'll want to post content such as those with creative commons license or fair-use and then fill up a particular forum, UGC or marketplace with content. You'll want to cap the time that you do overload a particular site with content as you are simply doing this as "fake" customers so that you can draw in real customers. You'll need several fake profiles in order to pull this off properly.
Automate Your Distribution
When using large market resources such as AirBNB, you can work with your site so that it benefits the users. At this time, the big companies cannot use this tactic and it has been banned by Craigslist. So, use it while you can.
Reposting or Re-Tweeting
One clever tactic is to get those who follow you on Twitter for example to re-tweet a particular piece of content that you put out for maximum distribution. This is something that you can do occasionally, but when it works you can really broaden out your customer base.
Post in Other Places
Don't just stick to your own blog, post on other blogs as well. This is particularly true of tech blogs or blogs in your particular industry. Remember to include SEO techniques and put a link in to your own site.
Refer a Friend
You've seen many different businesses do this, "Refer a friend and get a 30% off Coupon!" This is a simple, but very effective way to build up new customers by having them referred by those who already buy from your business. Plus, you can even automate the system and optimize it with different offers to improve the sales conversion rate.
Using one or more of the simple growth hacking tactics, you can build up your customer base quickly and start looking at bigger profits as a result. You will have to do a lot of work at the beginning, but the good news is that once it starts working you can begin to switch to more traditional, long term marketing methods to keep your business on target.