Local search has come of age in the last few years. As a comparison, I've included the original blog post that I wrote in 2006 that outlines how local search was the "Next Big Thing" to come to search.
Local search has gone from a "nice to have" to a "must have" for most small to medium size local businesses. From dentists and lawyers to plumbers and contractors plus everyone in-between, advertising locally online has become a necessity.
As people are getting more mobile with smartphones and tablets, using services like Google Maps, GPS, Foursquare, Waze, and even Uber to navigate to brick and mortar stores and buy products and services there, so has online advertising had to keep up.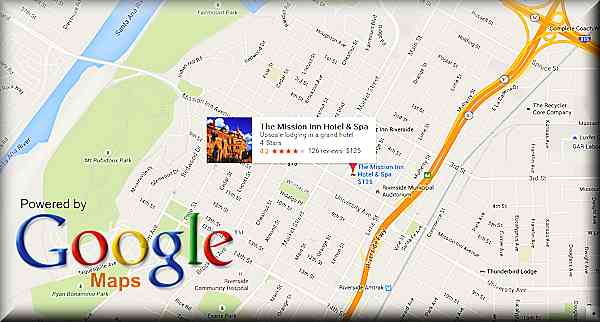 So, for those businesses that are advertising locally that has meant that they have had to keep up-to-date with the best SEO practices and that include local search. As Google Places / Plus for Business has evolved along with Google Maps, so has the use of these services to convert online traffic into foot traffic at brick and mortar stores.
Gone is the day also, when you could simple put up a basic website with a couple of links to it (from a free WordPress or Blogspot platform) and have surfers find your store on Google, Yahoo and Bing.
With the latest algorithm updates, it will benefit business owners to make sure their websites:
Are Mobile-friendly
Indexed correctly in Google Places / Google Plus
Have their NAP (Name, Address, Phone Number) citations correctly and consistently listed throughout the Internet
Use SEO best practices
Optimizing a local business for the search engines is much different than doing SEO for a national / international market. A tight focus is needed around the service area of the business. Competition is analyzed in a different way and keywords are researched, analyzed and implemented specifically for local markets.
As competition increases locally so does the need for SEO, PPC and other marketing methods just to keep up. If your competition is kicking your butt online then the time to act is now. Since SEO takes time for the results to kick in, waiting is not a sustainable strategy.
This article was first written sometime in 2006. I'm keeping it here for archival and historical purposes. By reading this article you can find out how much has changed over the past few years.
Local Search is the next "Big Thing" in search engine technology according to the major players at the recent Search Engine Strategies Conference in San Jose, CA. Both end users and marketers stand to profit from this technology. Yahoo!, Google, MSN and AskJeeves all intend to go after the Yellow Pages market which is a mature and slowly declining industry. Giant telecoms like SBC and Verizon have been intelligent enough to bring the Yellow Pages online with SmartPages.com and SuperPages.com, respectively.
Paul Levine, General Manager of Yahoo! Local states that the Yellow Pages market is a $14 billion a year industry which can also be addressed by upcoming search technology. This is an interesting comment since Yahoo!, also has business relationships with both SBC and Bell South telecoms.
But the major search engines and search directories plan to do the online yellow page companies one better by integrating general search, local search, yellow pages and mapping technology into one-stop shopping for the end-user.

Who's On First?
At this writing neither MSN or AskJeeves have rolled out their local search technology, even in beta form. Yahoo! and Google, however, both have beta local search services on their websites. Right now, the Yahoo! local search engine (http://local.yahoo.com/) is more robust than the Google local search engine (http://local.google.com/).
When you do a Google local search for "laguna beach optometrists" for instance, you will find some sponsored listing at the top, the top 10 listings and a link to a Mapquest map showing those locations. Address, phone number and Mapquest driving directions are shown. Also, there is a section for Related Web Pages.
By contrast, Yahoo! Local Search carries no sponsored links and has a clean interface with address and phone numbers shown and also an area to give the business a rating. The Yahoo! SmartView map is much more powerful and user-friendly than the Google / Mapquest map. Zooming in is more precise and powerful on Yahoo!'s local search mapping technology. With SmartView you can also find local ATM's, hotels, parking, public transportation and hospitals mapped out for you. With Yahoo! there is a My Locations button where your most recent local searches can be saved.
Some of the same listings for this search appear in both Yahoo! and Google and for this search anyway, Google seems to list more optometry groups at the top of the listings while Yahoo! lists more individual optometrists. Both offer distance from your location to the listed businesses.
What's On Second?
AskJeeves has teamed up with CitySearch.com for a partnership with local search and content provided by CitySearch.com. The CitySearch.com site now looks to be both more robust and ad-laden than either the Yahoo! or Google local search betas. If AskJeeves adopts this same format then they will appeal mostly to buyers and less to information seekers.
I Dunno
If local search can also combine elements of personalized search this will make the experience so much more meaningful for the end-user. Suppose you do a local search in Newport Beach, CA for restaurants and through your personalized settings the search engine already knows you prefer sushi and sunsets. The returned results will be sushi restaurants on the beach in Newport. Now this is getting pretty specific and less clicks to get to where you want to be.
Both the end-user and marketers will profit from this kind of search. And this is just the kind of relationship the local search giants are hoping to achieve.