Meta search is performed by meta search engines in a way that is different than other search engines. Meta search engines perform their searches upon the major and minor organic and non-organic SE's and directories and combine the results into their own directory.
The advantage of doing a meta search is that the user is pulling information from many different sources simultaneously, so there is a natural cross-referencing that is occurring. When one performs a meta search, you are not delving into the meta search engine's indexing database since it has none. You will be delving into the databases of other SE's and directories. Most meta search engines also do not collect websites and have no means for you to add a url to their sites.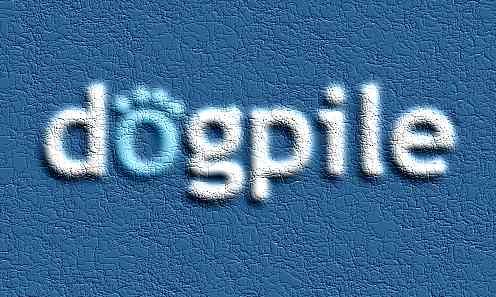 Many of the meta search engines integrate the search results and delete duplicate listings received from the different SE's databases. Most of the meta search engines rank their results according to various criteria and varying algorithms.
The meta search engines are sometimes at odds with the other SE's and directories such as Northern Light which will not let the meta search engines delve into its databases because of the drain it has on the Northern Light's resources. Okay, when I first wrote this in 2006, Northern Lights was a respectable resources but as I update this page in 2015, it is no longer around.
Before a user conducts a meta search it is important to find out what search engines and directories are included in the meta search. Some meta engines even allow you to choose which resources to search. Many meta search engines will query the major SE's such as AltaVista, Excite, Lycos, and Infoseek. Some meta search engines will also do their queries on usenet groups and specialized databases.
Meta search engines generally do not do exhaustive queries like individual SE's do. They return the top 10 or top 50 results from many different resources and leave it at that. The question is whether to use a meta search engine or a regular SE to find what you are looking for? For some obscure terms, doing a meta search may yield better results since many different search engines are consulted. For regular searches, though, Googling it may just do it for you.
Here are some of the top meta search engines still alive in 2015
WebCrawler.com
Infospace.com
Info.com
Dogpile.com
Ixquick.com
Excite.com
Zoo.com
Search.com
Mamma.com
Yippy.com
For comparison's sakes listed below are a few of the top meta search engines on the Internet as of 2006.
Dogpile allows the user to search the web, yellow pages and white pages. Dogpile gets its web search results from Google, Yahoo, Ask Jeeves, About, Overture and Teoma and consolidates the results into one list. Dogpile as can be used to search for images, audio, multimedia, news and shopping sites.
Mamma has a very clean interface similar to that of Google. Mamma was created in 1996 as a master's thesis and was one of the first meta search engines on the Internet. With Mamma you can do a web search plus search for images, news, yellow pages and white pages.
HotBot is one of the Lycos group of sites and used to be one of the major search engines on the Internet. With the rise of Google and intense competition from other search engines and directories, HotBot has fallen a bit from its hey-day. In the HotBot interface, you can do a search from HotBot, Google or Ask Jeeves. You can also save custom filters for you searches.
Vivisimo is the Internet leader in a certain type of meta search which is called document clustering (automatic categorization) of results. The text is arranged into hierarchically sorted category folders. Besides the main search results on the right side of the screen you have the clustered results on the left side.
WebCrawler searches Google, Yahoo, Ask Jeeves, About, LookSmart, FindWhat, Overture and Teoma. WebCrawler was originally created as a desktop application on January 24, 1994. It went live on the Internet in April the same year and in November, WebCrawler handled its one-millionth search. WebCrawler is now part of the InfoSpace team.
Recap
So, you can see from when I first wrote this page in 2006 to 2015 there are some familiar meta search engines still around. They are not a popular as Google, Yahoo, Bing, Yandex and Baidu. But for some people they will be worth checking out not only for the sake of nostalgia but they may deliver a fresh, new look at results that may be even more helpful that than your parent's SERPS. 🙂