Website traffic is the number one imperative of 99-percent of the marketers on the Internet. How does one go about gaining more website traffic? That question is putting the cart before the horse. The first thing a person needs to do is measure current website traffic before embarking on gaining more visitors. The second step is to use some or all of the methods listed below to gain more targeted website users and the third step is to measure current visitors once again in order to calculate the success of the traffic-building campaign.
Measuring Website Traffic
You may know where you want to go, but how do you get there if you don't know where you're starting from? By measuring current website traffic, you'll establish a baseline of how many unique visitors you're currently receiving and where they're coming from.
If someone else is hosting your site, most likely they'll have a traffic analysis package that you can access through the control panel. Packages such as Webalizer or AWStats are common. Even if one of these website traffic analysis applications is not offered by your host, most likely you'll still have access to the log files and can download these to a PC and use an application such as Funny Web Analyzer to give out the necessary stats. Of course, if you have control of your website, then Google Analytics is a must.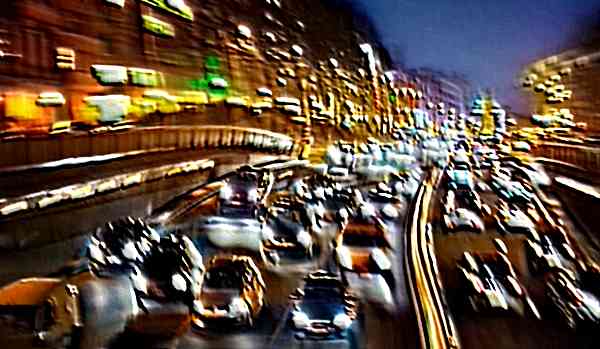 If these website traffic analysis packages are not available or understandable, you may wish to turn to an outside vendor who will give you a little Java code to put on the pages in order to give the necessary stats. Vendors like web-stats.com or freestats.com are a couple of places to start.
Once you have an idea of how many visitors per day you're receiving and where they're coming from it is time to start using some methods to gain website traffic.
Gaining Website Traffic
The top method with the highest return on investment of gaining website traffic is to perform search engine optimization (SEO). Traffic from the natural search engine rankings such as Google is free and for some online businesses, this accounts for 80-percent of their sales. Spending a couple of thousand dollars on SEO may seem like a lot of money. But if your site has, say, 10 pages in the top rankings of the search engines (SE's), do you think the resulting traffic will make this money back? If the answer is no, then you may not wish to do SEO. But if the answer is yes, which is most often the case, then you'll not only recoup the investment but most likely gain thousands of dollars more in sales on your site. Isn't this what you're going for in the first place?
Since SEO is a long-term plan for gaining traffic, typically taking weeks or months for the rankings to fully kick in, many site owners choose to use a pay-per-click campaign to gain traffic in the short term. Pay-per-click programs such as Google AdWords and Bing are a way to see immediate results by placing a website in the Sponsored Listings section of the SE's search results pages. Traffic from these campaigns can also help you judge the viability of the keywords you've chosen for the SEO campaign. When doing pay-per-click (PPC) you basically bid on a keyword or key-phrase. The more you pay, the higher you appear in the Sponsored Listings and the more traffic the web site will receive. The downside of pay-per-click, though is that you keep paying and paying and paying for the traffic. Soon you'll spend way more on PPC than on the optimization services.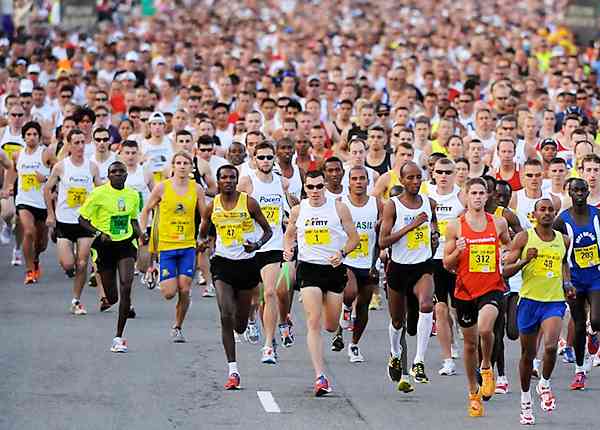 Press releases (PR's) are another great way to generate traffic. So, just when you thought you could get away with writing standard press releases, now you would do well to write optimized press releases. The major SE's scan these press releases like they do an HTML page, looking for keywords in order to categorize and rank the release. If you have a timely story or happening about your site, write and submit an optimized press release on a place such as PRWeb.com and see your traffic grow.
There are many other methods in gaining website traffic – too many to fully cover here. But to name a few, it is worth check out: article writing, opt-in email advertising, newsletter advertising (your own and others), give-aways, contests and promotions and banner advertisement.
A good idea once you gain targeted traffic is to employ a website monitoring service such as that from Webmetrics to monitor your site for downtime. Too much downtime may mean the robots are unable to spider your site and will adversely affect your rankings.
Search engine optimization is not an end all and be all for everyone when it comes to generating more traffic and sales. Many different and varied online marketing practices should be employed. When employing these other practices, though, don't neglect SEO because you can be sure your competition isn't neglecting it.